BOOK AN APPOINTMENT!! https://health.healow.com/coralreefmedical

NEW DEVELOPMENTS:


Oct 2021 Its been sometime since we updated the website. Sadly it been a rough few months for all of us. We had employees that have had to quit for personal reasons, we've had employees who lost family and friends due to COVID, and we've lost several dear patients to COVID. Its been difficult to say the least. Hiring personnel has been impossible. Where is all this going? We pray for comfort, patience and guidance. On a brighter note, 2022 Medicare open enrollment has started. Our main plans are Humana, Preferred Care Network (formerly Medica) and Preferred Care Partners. Remember to chose your healthcare partner wisely. Just because they have more buses than Miami-Dade Transit or offer many ancillary services, doesn't mean they practice the best medicine, especially when you're sick and you need it the most. Do your homework!

Mar 2020 Due to the CORONA VIRUS outbreak, we have made changes to our office policies and procedures. We are currently asking ALL patients to call before coming to the office. Since we do not have the ability to adequately protect the health of our patients and employees, we have locked the doors and triaging patients over the phone and/or outside the office. Still we encourage ALL our patients to utilize our telemedicine capabilities until we get through this crisis. We are NOT doing CORONA VIRUS testing in the office. At this moment we are redirecting any test request to the Department of Health or your nearest hospital. Please call our main number 305-264-5000, if you have any questions or concerns. Coral Reef Medical Group is currently ready to serve your medical needs, even if we go on a county wide lock down. For our elderly patients, If possible self quarantine, PLEASE avoid exposure. Stay healthy and God bless you!

Feb 2019 Launch Patient Portal we are still training and getting the kinks out, but we've already gone "Live" with CRMG's patient portal. Below is the link:


CLICK HERE: https://health.healow.com/coralreefmedical

If you are a new patient you can PREREGISTER to get an appointment

Jan 2019 Clay Wexler, ARNP will be retiring at the end of this month. She has been a part of the CRMG family since before its inception. Ms. Wexler is not a great clinician, but she was instrumental in organizing CRMG's procedures and protocols, as well as, HR policies. With lots of love, we wish her the best of luck in retirement!

Dec 2018 Closure and Moving of our East Kendall office located at 7775 SW 87 Ave, Ste. #100. With reluctance we have taken the difficult decision to close and move our East Kendall office. We had a new office already selected; however, due to building issues the deal fell through. Until we find a new location, we will continue to see out patients in our West Kendall, Westchester and Homestead Offices. The good news Dr. Blanco is now seeing patients in our Westchester office on Fridays. Stay tuned for updates!

October 2018 Annual Open Enrollment is underway and there are several new plans have come to market. Patients have many choices- do your homework compare benefits and networks. We continue to partner with HUMANA, MEDICA, PREFERRED CARE PARTNERS and SIMPLY HEALTHCARE.

January 2017 Happy New Year everyone! May 2017 be filled with health, blessings, and happiness. One new item to report, Dr. Rodriguez has chosen to dedicate his medical talents to immigrant children who are waiting to be reconnected with their families here in the United States. We wish him well with his new endeavor.

January 2016 CRMG is moving their Westchester Office; however, within the same shopping center, just over a few stores toward the center for greater visibility and parking. 8356 SW 8 Street, Miami, FL 33144. Call 305-264-5000 to schedule your appointment! Thank you.

December 2015 Miguel de Jesus Perez, ARNP joins CRMG. Mr. Perez recently graduated from FIU's Nurse Practitioner Program and successfully passed the Board of Family Nurse Practitioners. Mr. Perez is a Cuban born Foreign Medical Graduate where he practiced Family Medicine and General Surgery in the area of Las Tunas, Cuba. We are very excited to have him onboard with CRMG!

August 2015 CRMG is contracted to see Molina patients! Welcome!

December 2014 CRMG is very excited to announce that it has obtained AHCA approval for the opening of CRMGs fourth office located at 8300 SW 8 Street, #108, Miami, FL 33144 305-264-5000. This office will be open to see patients in January 2015.

November 2014 CRMG welcomes Mr. Denis Nunez- Sanchez, ARNP to the organization. Mr. Nunez-Sanchez recently graduated from FIU's Nurse Practitioner Program and successfully passed the Board of Family Nurse Practitioners. Mr. Nunez-Sanchez is a Cuban born Foreign Medical Graduate where he practiced Internal Medicine in the area of Las Tunas, Cuba. We are very excited to work with him!

October 2014 CRMG's Vans are wrapped and ready to go!!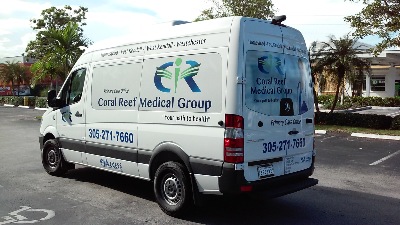 September 2014 CRMG will be launching its Transportation Department: Exclusively for CRMGs Medicare Advantage patients. Our patients will ride in comfort to their appointments in brand new Mercedes Benz Sprinter Passenger Vans.

August 2014 We have reached another milestone!! After permiting and licensing are complete, we are pleased to annouce the opening of our 4th office on 8300 SW 8 Street, Sutie 108, Miami, FL. We hope the office will be open by October or November 2014. Stay tuned...

May 2014 GREAT NEWS!! CRMG has now launched a SOCIAL SERVICES DEPARTMENT to assist our patients in qualifying for additional State and Federal programs. Our patients have worked very hard throughout their years and faithfully contributed, now its their turn to benefit from their contributions. Also, there are others who have fallen on hard times and need some temporary support to get them to the next level. Regardless of where you and your family are at, CRMG is here to provide medical and social support. Typically, a patient's experience and outcomes, are far better when both of these crucial elements are provided under the same roof. We would like to welcome Mr. Guido Gonzalez, he brings 20 years of experience in this area, and is charged with the development and implementation of the Social Services Department. CRMG is very excited to offer this additional service to our patients.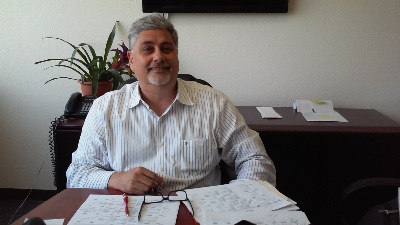 Guido Gonzalez, Social Services

MISSION STATEMENT:

Coral Reef Medical Group will provide the community with quality health care by intergrating modern technology with quality patient care, at the same time respecting patients' rights and patients' choices. We are committed to outstanding and reliable health care in which we will consistently strive to exceed our patients' expectations.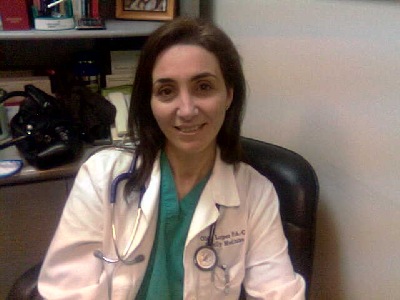 HEALTHCARE PROVIDERS

Antonio E. Blanco, MD

Clay E. Wexler, FNP-BC

Olga Lopez, PA-C FEP

Denis Nunez-Sanchez, FNP-BC FEP

Miguel de Jesus Perez, FNP-BC FEP

Marino Corniel, FNP-BC FEP

Coral Reef Medical Group is a primary care company with several medical centers strategically located near specialist and hospital partners. We incorporate the latest electronic medical records technology and a strong commitment to deliver high level of care. We want to give you the opportunity to stay in touch with us and view our monthly special offers and activities.

During these difficult economic times, many have been left without insurance coverage or have experience an increase in co-pays or co-insurance. Don't postpone your health any longer. Coral Reef Medical Group is your path to health. In order to help our patients without insurance, we have special rates and prepared discounted packages,which include: physical exam, EKG, bloodwork, pulmonary function test, urinalysis, X-rays*, mammograms*, ultrasounds*, etc.

WE HONOR OUR MEN AND WOMEN IN MILITARY, FIRE AND LEOs...THANK YOU FOR YOUR SERVICE, SACRIFICE AND DEDICATION...GOD BLESS YOU!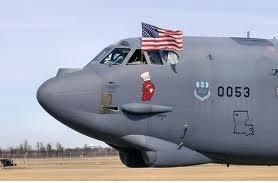 REPORT MEDICARE/MEDICAID FRAUD 1-800-HHS-TIPS (1-800-447-8477)

REPORT INSURANCE FRAUD http://www.myfloridacfo.com/fraud/about/index.htm

* procedure referred to off-site diagnostic center.