CRMG Providers: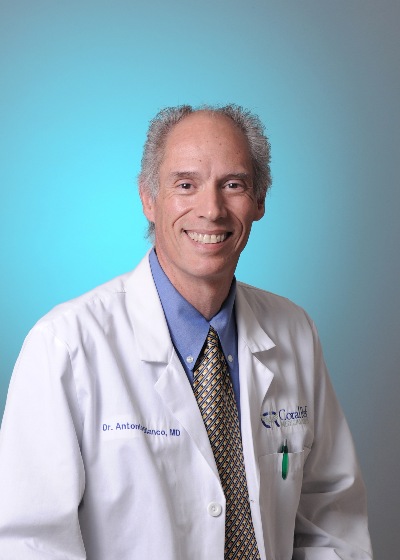 Antonio E. Blanco, M.D. Medical Director

Dr. Antonio Blanco completed his undergraduate studies at the University of Miami. He graduated from Georgetown University Medical School and completed his Residency at University of Miami Jackson Hospital. Dr. Blanco is a Board Certified Specialist in Internal Medicine.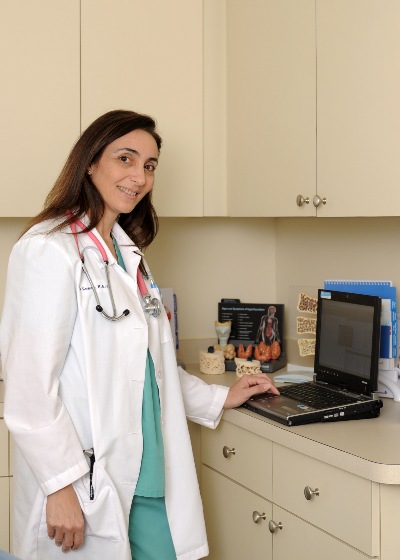 Olga Lopez, PA-C, FEP

Mrs. Olga Lopez attended Miami Dade College and obtained her certification as a Physician Assistant in Family Medicine. She is a Board Certified Physician Assistant in the State of Florida. Mrs. Lopez is also a Foreign Educated Physician. She completed her Medical Doctorate at the Institute of Medical Science, Havana, Cuba. She later completed her residency and specialized in Obstetrics and Gynecology at Eusibio Hernandez Hospital (Maternidad Obrera).

Denis Nunez Sanchez, FNP, FEP

Mr. Denis Nunez Sanchez completed his Master of Science Nursing from Florida International University. He is Board Certified Nurse Practition in Family Medicine. Mr. Nunez Sanchez is also a Foreign Educated Physician who completed his Medical Doctorate degree at Superior Institute of Medical Science, Camaguey, Cuba. He specialized in Internal Medicine at Superior Institute of Medical Science, Camaguey, Cuba.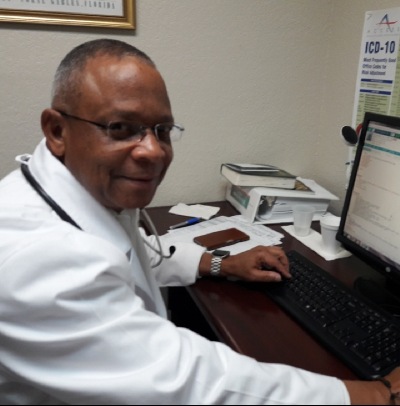 Mr. Marino Corniel completed his Masters of Science Nurse degree at Florida International University. He is Board Certified Family Nurse Practitioner. Mr. Corniel is also a Foreign Educated Physician who completed his Medical Doctorate in Universidad Automona, Santo Domingo, Dominican Republic and practiced medicine in Gaspar Hernandez Hospital and in Boca Chica Medical Center,

SERVICES

We are a Internal & Family Medicine Practice with a wide range of health related services for patients 16 years and up. Our offices have been utilizing the most technologically advanced paperless Electronic Medical Records and e-Prescribing system since Coral Reef's inception in 2008. This allows for greater communication and less errors across the network of healthcare providers, hospitals, specialist, pharmacies, and insurance carriers.

As of January of 2015 we now have four medical centers to better serve our patients in West Kendall, East Kendall, Westchester and Homestead areas. We perform a variety of medical services: physical exams, women's health, men's health, annual wellness visits, Health Risk Assessments, sick visits, minor surgery, minor wound care, EKGs, pulmonary function tests, blood and urinalysis testing: pregnancy test, STDs, & drug test, medical weight loss programs and much more.

Our patients have asked for more flexible appointment schedules and Coral Reef Medical has responded. Beginning December 2011. the Kendall office will now offer evening appointments (9am - 1pm and 5pm- 7pm) on Tuesdays, and similarly evening hours will be available in Homestead on Wednesdays. Furthermore, each office will be open one Saturday per month. Depending on patients' response we anticipate opening two Saturdays a month per office in early 2012. DUE TO COVID WEEKEND OFFICE HOURS HAVE BEEN TEMPORARILY SUSPENDED.

We are offering telemedicine via phone or video calls for those patients who need flexibility or who are concerned about COVID transmission. Usual co-pays, co-insurance and/or deductibles apply to telemedicine encounters.
As always we accept walk-in patients; however, patients with appointments will be seen first. We accept Cash, Check, Visa, and Master Card for payments. Thank you!

In order to maintain Continuity of Care, CRMG's providers regularly see patients in Baptist Hospital. Our providers also have privileges in South Miami Hospital, Larkin Hospital, and Homestead Hospital.

We are proud to say we accept 95% of commercial insurance plans, along with Medicare and Medicaid. Are facilities have been inspected and licensed by the State of Florida Agency for Healthcare Administration.

In these uncertain times, many of our patients are left in the unfortunate circumstance of not having Medical Insurance. For those patients, we offer affordable office visits and special pricing. Please come in to discuss the best package to fit your medical needs.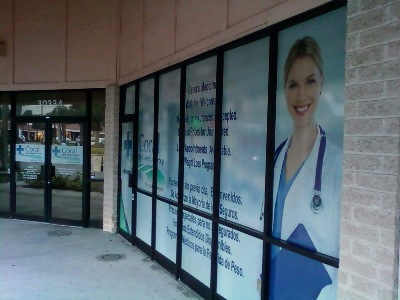 Coral Reef Medical Group, Homestead, FL