BOOK AN APPOINTMENT!!

Click here: http://www.zocdoc.com/practice/coral-reef-medical-center-7882

NEW DEVELOPMENTS:

May 2014 Approaching mid-year...if you havent been seen by your provider yet in 2014, schedule an appointment soon, especially those patients who are with Medicare or Medcare Advantage Program!

HAPPY NEW YEAR!! 2014 FLU Season is here- GET YOUT FLU SHOTS, but first see your provider to discuss any issues or concerns. CRMG wishes all of you the best in 2014!!

Sept 2013 CRMG would like to remind everyone that allergy and respiratory season is HERE!! Get plenty of rest, manage stress, eat healthy and take your supplements, discuss the flu shot with your provider and MOST importantly WASH YOUR HANDS properly! Video on washing your hands from the CDC www.youtube.com/watch?v=XHISh559oho Also keep in mind, NOT all respiratory infections are bacterial, many are viral, so the use of antibiotics is not always appropriate. Do not over use antibiotics...Prevent the increase of bacterial resistance. For more information speak to your provider. Wishing you continued health in 2013!

June 2013 CRMG's West Kendall Office moved!! We are in the same building but now in Unit #308. With our new space we also moved our billing and collections department to this office. We invite you to come see the new office!

March 2013 More GREAT NEWS!! CRMG would like to welcome Dr. Ernesto Rodriguez to our group of providers. Dr. Rodriguez is Board Certified in Family Medicine.

March 2013 Exciting NEWS!! CRMG's West Kendall office just signed a new lease to move to Unit #308 with in the same building. The move wont take place for sometime because of improvements; however, we will keep you posted!!

February 2013 CRMG's Homestead Office gets a NEW look with some paint and polished floors

January 2013 Happy New Year!! A new year brings renewed hope and health. CRMG embraces Integrative Medicine and partners with Emerson Ecologics to provide our patients with the highest quality of Vitamins and Supplements.

Click here: www.emersonecologics.com/ create your own user account with Acess Code: Miami5 and Postal Code: 33033 receive a discount for being our patient. Feel free to call our offices for on-line assistance.

October 2012 Open Enrollment Begins! CRMG Sponsored Health Fair Event in Homestead

August 2012 Our 87th Ave office or East Kendall has joined the other office with Electronic Medical Records - Let the Scanning begin!!!

July 2012 Congrats to Dr. Blanco and Olga Lopez for passing their Board exams!!

June 2012 True Care Medical Center has joined CRMG!!! Visit our new Office

7775 SW 87th Avenue, Suite 100 Miami, FL 33173
(305) 661-0181

We now have a third Medical Center for your convenience

May 2012 Dr. Blanco has closed his Sunset office and has joined CRMG. Stayed Tuned for Coral's exciting expansion announcements!!

Mission Statement:

Coral Reef Medical Group will provide the community with quality health care by intergrating modern technology with quality patient care, at the same time respecting patients' rights and patients' choices. We are committed to outstanding and reliable health care in which we will consistently strive to exceed our patients' expectations.

HEALTHCARE PROVIDERS

Antonio E. Blanco, MD

Ernesto Rodriguez, MD

Clay E. Wexler, FNP-BC

Coral Reef Medical Group is a primary care company with several medical centers strategically located near specialist and hospital partners. We incorporate the latest electronic medical records technology and a strong commitment to deliver high level of care. We want to give you the opportunity to stay in touch with us and view our monthly special offers and activities.

During these difficult economic times, many have been left without insurance coverage or have experience an increase in co-pays or co-insurance. Don't postpone your health any longer. Coral Reef Medical Group is your path to health.

In order to help our patients without insurance, we have special rates and prepared discounted packages,which include: physical exam, EKG, bloodwork, pulmonary function test, urinalysis, X-rays*, mammograms*, ultrasounds*, etc.

In addition, we just launched a new schedule to give patients the choice of evening appointments and Saturday office visits. Please call or visit anyone of our offices for more information.

Ashley Lopez, Medical Assist and Referral Cordinator, at the West Kendall Center.

WE HONOR OUR MEN AND WOMEN IN MILITARY, FIRE AND LEOs...THANK YOU FOR YOUR SERVICE, SACRIFICE AND DEDICATION...GOD BLESS YOU!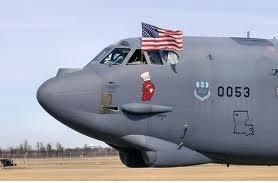 REPORT MEDICARE/MEDICAID FRAUD 1-800-HHS-TIPS (1-800-447-8477)

REPORT INSURANCE FRAUD http://www.myfloridacfo.com/fraud/about/index.htm

* procedure referred to off-site diagnostic center.